1. Hilton Haikou Meilan Hotel(Conference Hotel) Address: No. 2, Qiongshan Avenue, Meilan District, Haikou, Hainan
Hilton Haikou Meilan Hotel is located on the beautiful east coast of Haikou, far away from the noise of the city and with convenient transportation. The hotel offers a wide range of catering options, complete and modern conference and accommodation facilities, 442 fine guest rooms with beautiful scenery, 3 swimming pools, including a man-made beach swimming pool, 6 restaurants and bars, providing a wide variety of delicious food and drinks, creating an unparalleled accommodation experience for travelers.
The hotel is located on the east coast of the prime location, close to the urban area, Haikou Meilan International Airport and Haikou East Ring High Speed Railway Station. As an international brand fashion hotel integrating leisure vacation and business travel, Hilton Haikou Meilan Hotel has complete facilities and considerate services, which will surely make you indulge in pleasures without stop.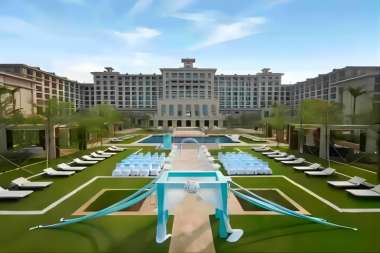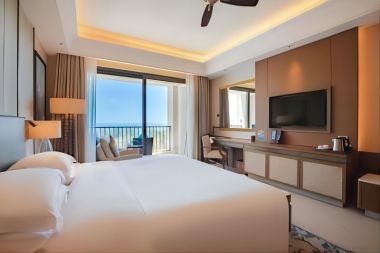 2. The New Yantai Hotel Address: No. 18, Wudong Road, Meilan District, Haikou, Hainan
The New Yantai Hotel is located on Wudong Road, Haidian Island, Hainan Province, and on the east coast of Haikou City, the provincial capital. It is adjacent to the Nandu River, overlooking the entrance of the Nandu River. The transportation is convenient. The hotel is about 5 minutes' drive from Xinbu Island Seafood World. Recommended scenic spots around the hotel: it takes about 10 minutes to ride the old street, about 10 minutes to Pearl Square, about 30 minutes to holiday beach, and about 1 o'clock to Feng Xiaogang Film Community. The hotel has rooms of different specifications. The hotel's Beiweixuan, Nanquyuan and coffee shops operate Sichuan, Hunan, Chaozhou, Guangdong, Beijing, Shandong and European and American style dishes and western dishes. The conference hall in the multi-function hall on the third floor of the hotel can accommodate nearly a thousand people and can be used for simultaneous interpretation in four languages; In addition, the hotel also has a complete set of comprehensive service facilities: business center, air ticket office, beauty salon, boutique shopping mall, billiards room, table tennis hall, dance hall, sauna fitness center, beer garden, seafood stalls, etc.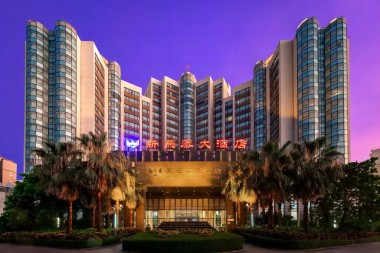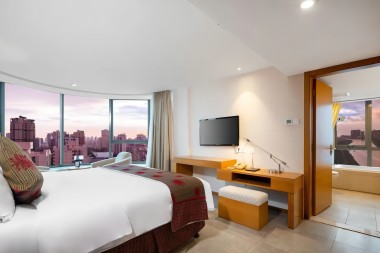 3. Haikou Huangma Holiday Island Style Hotel Address: No. 72, Binjiang Road, Meilan District, Haikou, Hainan
Haikou Huangma Holiday Island Style Hotel (72 Binjiang Road) is located near the beautiful Nandu River , the entrance to the sea. The surrounding scenery is beautiful and the air is fresh and pleasant. The hotel is decorated according to the five-star standard. It is an island style theme hotel integrating guest rooms, catering, banquets and leisure. The Chinese restaurant of the hotel mainly sells Hainan and Guangdong flavor dishes, so that you can also taste special delicacies in your holiday or business trip.